Political Satire
---
EnterTainos
, 2018.
Acrylic, ink, paper on canvas
60 x 48 inches (152.4 x 121.92 cm)
︎Sold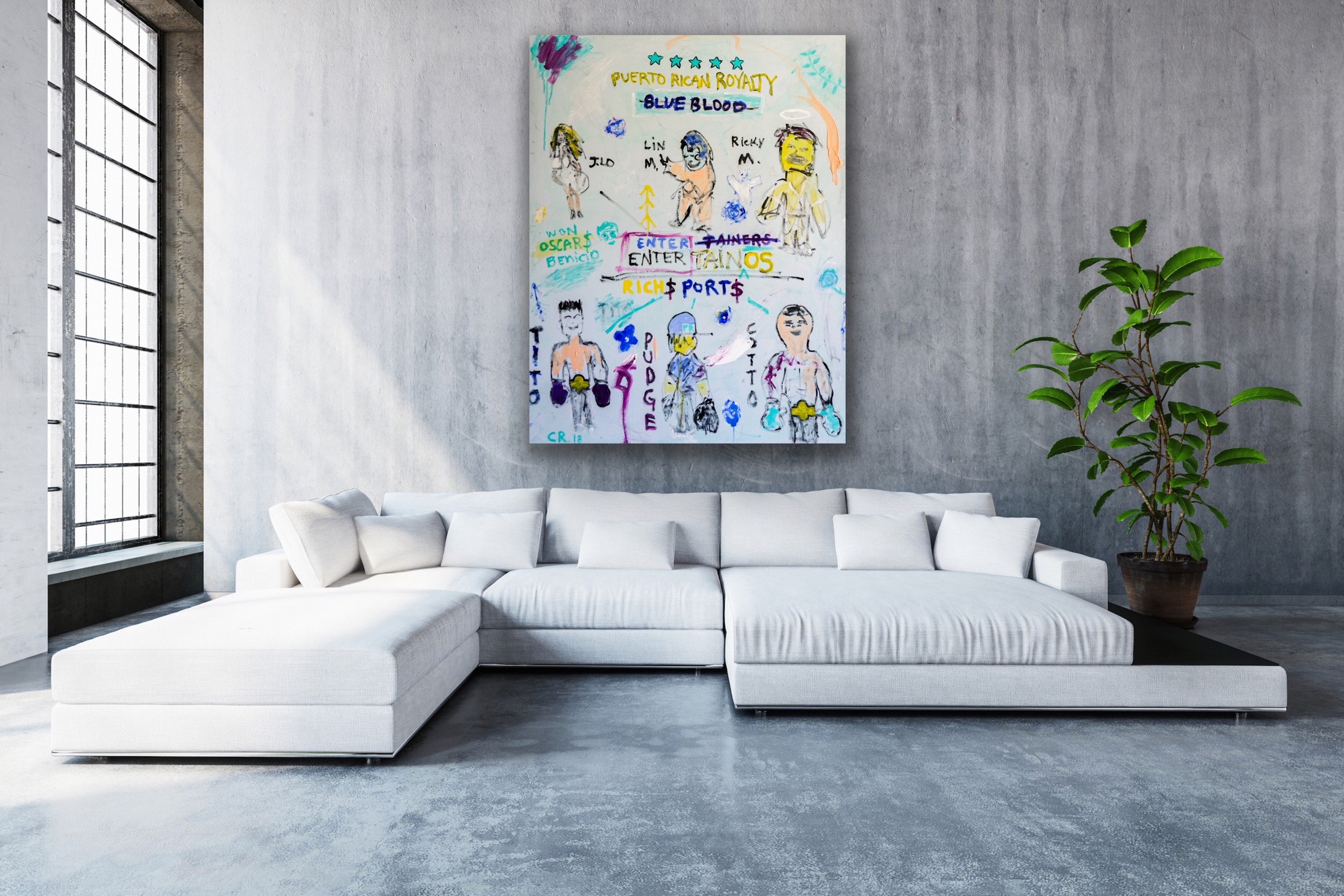 About the series
---

CR's Political Satire series functions collectively as a non-fiction cultural narrative alluding to Puerto Rico's colonial history of violence and exploitation; Going as far back to the pre-Columbian origins and leading up to the island's current political and social situation as a commonwealth of the United States. Its objective is to utilize painting as a vessel to simultaneously express a political, cultural, and social commentary. The series embarks on representing strong themes but is balanced by its utilization of comedy, sarcasm and absurdity. When experienced in person, these characteristics can evoke a sequence of feelings in the observer. Another aim of the series is to awaken philosophical and critical analysis within the spectator, but its primary objective is to create awareness on specific issues currently affecting the island. This body of work represents general themes such as historical occurrences, cultural identity and common cultural beliefs, but also highlights more specific concepts such as misrepresentation of the press, Hurricane Maria, corruption, diaspora, and racism. Said concepts are problems which have been part of the Puerto Rican society throughout its history which still currently exist.
Please contact info@art-mavens.com for prices, private viewings or series catalogue.